Promotion of the month | Promotion du mois
Jalapeño black | noir
$80 US
free shipping | Livraison gratuite
CLICK HERE | CLIQUEZ ICI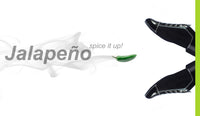 Dance shoes | Souliers de danse
Street shoes | souliers de ville
Free shipping worldwide | Livraison gratuite dans le monde
We offer free shipping all over the world. | Nous offrons la livraison gratuite partout dans le monde.
see terms & policy at checkout for more details. | Voir les termes & politiques à la validation pour plus de détails.
Terms & conditions | Termes & conditions
Testimonials | Témoignages
Orangoutang shoes are flexible, and you feel good at the first dance. I recommend these beautiful shoes mostly for the comfort.

Gabriel Gaumont Argentine tango teacher
I bought Mojito black, then white, then black and white, then Jalapeño black….finally I almost bought the whole collection. Thank you orangoutangdance, I really love your shoes. I'm waiting for the next model.

Mohammed Mhirit Owner & teacher Studio Danse Montréal
Les meilleures souliers de danse à Montréal….ils sont d'une beauté étonnement simple et classique en même temps…. de la classe, ….

Tito Cardenas Rodriguez Teacher & Owner of Titosalsabor Cuban dance Academy
Thank's Alex for your collaboration on the exchange. Great service. I'll recommend you to my friends.

Frank Lopes Denver
Thank you orangoutangdance for this beautiful shoe collection! White or black, retro or contemporary, it was difficult to choose, anyway, beyond style, I found the most important: comfort and quality.

Jean-Francois Bourdon Teacher samba de Gafieira
Excellent fit, reliable support and an unmatched comfort. And how about the unique design! It's a love at first sight for all dancers.

Yannick Mahoro dance teacher Montreal
Wow. I did not expect it that fast! They look great. Thank you so much for your commitment.

Bruce Ortiz Toronto
Please share your testimonies by contacting us

orangoutang
Resellers | Revendeurs
La Maison de l'Artiste Claude
Mireille Tremblay
Ville de Quebec
T: 581 986 8693 mireilleautravail@yahoo.com
disponible sur rendez-vous
available on appointment.
If you are interested in being part of orangoutang's resseller's network, please contact us.
Si vous êtes intéressé à faire partie du réseau de vente orangoutang, veuillez nous contacter.
Contact us | Contactez nous
Gallery* | Gallerie*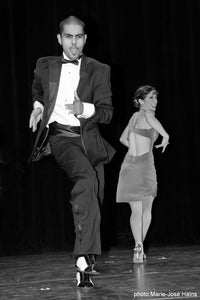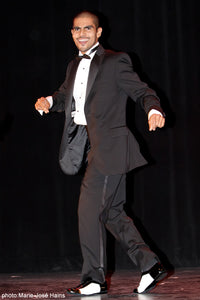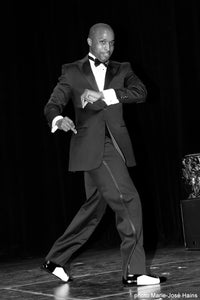 Acknowledgements | Remerciments
orangoutang wants to thank all the amazing dancers who performed on orangoutang shoes | orangoutang veux remercier les remarquables danseurs qui ont porté ses souliers au fil des ans : Caroline Paré danse latine | Kevin & Carmen | Rodolfo & Hector | Tito Cardenas Rodriguez & troupe | Sacha & Shanyça | Carlos Alejandro & Danse Alejandro troupe | LatinShop Studio | Rachid & Amelie | Fortezza San Diego & troupe | Manuel & Flavie Kizomba Canada | Victor Alexis & Comomango dance company | Corinne & Rodolfo | Gafieira Montreal | Mohammed & Annie-Claude Studio Danse Montreal | Proyceto bachata Calgary |...& many more | ...& plus.
*For more great performances, go to our Facebook page, Click on the link below.
*Pour visionner plus de numeros, allez à notre page Facebook. Cliquez sur le lien ci-dessous.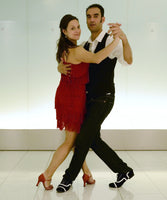 More content | Plus de contenu
Discover more performances & dance content on our facebook page.
Découvrez plus de performances & contenu sur la danse sur notre page facebook
Here | Ici